The day in the BBNaija house started calmly and fun, before a brawl between Katherina and Tolanibaj erupted. It was understood that the cause of the quarrel was because Katherina who made breakfast refused Tolanibaj from getting some, insisting that those who haven't had something to eat will get some before her.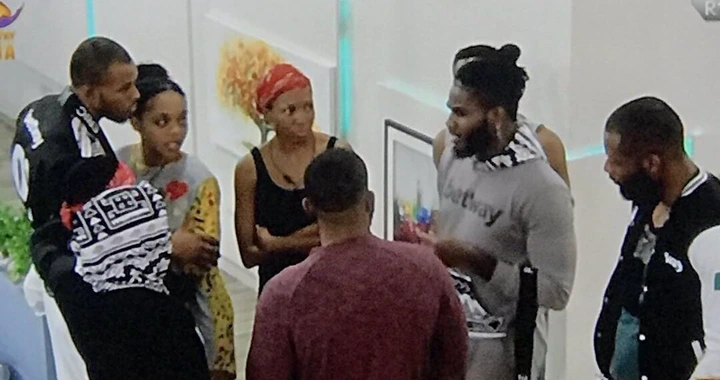 The new Head of House Lucy, however intervened to settle the issue between the housemates as she clashed with Praise. Praised made a comment and said "food matter is getting too serious" which Lucy found offensive and cautioned him saying, he was always "over analysing every issue".
Praise in other hand got upset by Lucy's comment and said "common sense is not common" which further escalated the issue, leaving both of them shouting at each other.
Lucy was further heard accusing praise of having a gang, which he always brings to the battle ground him. In her words she said;
"I didn't even say clique, i said gang because you have one, if you are brave enough as you claimed, fight the battle alone"
She ended the conversation by calling praise a "coward".
I think the quarrels between the housemates is not only revealing there true feelings and emotions but also their intentions.
Do you think praise really deserved what he got or Lucy shouldn't have gone to such length?
Kindly share your opinions in the comment section below.